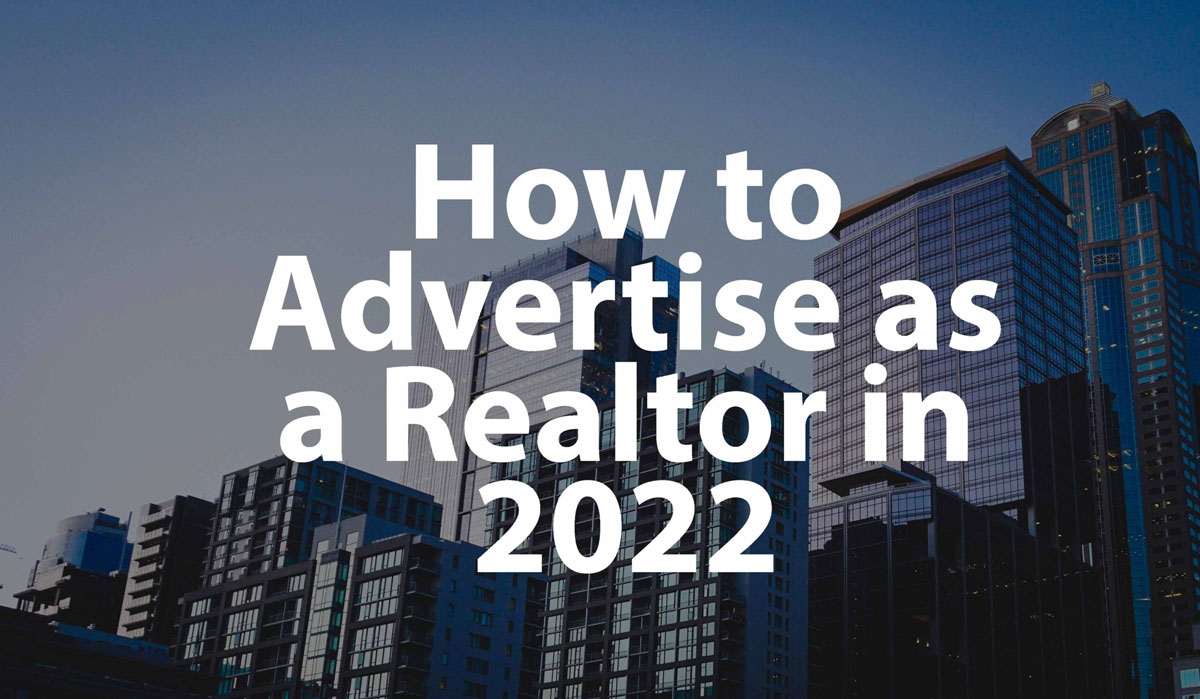 White many real estate agents are still essential in the buying process, buyers have become more confident in choosing the right realtor for their needs and when it comes to picking the best person in their chosen area, there are two decision-makers: 1. Whether the realtor has a good reputation and 2. Whether they are reliable and have their best interest at heart. But what what if your clients are finding it difficult to find you? This is where marketing comes and ensuring you promote yourself as a trustworthy and skilled realtor is key to getting new clients and closing on deals. These are the 5 Ways How to Advertise as a Realtor.
1. Create your own Social Media and learn how to advertise as a realtor
When creating your profile, ensure you have a high quality photograph, all of your bio states your current certifications or how many clients you have worked with, and most importantly – your area whether you are in the Florida house market or Minnesota housing market. Using social media in a professional way is key to getting your potential clients to notice you. If you continue to post updates on your deals and help people to find a new home, you will see that a lot more people will start following you for advice. High quality images and videos are a key.
2. Advertise on Facebook as a Realtor
There are a lot of real estate lead generation case studies, but the most efficient way to advertise is by Facebook Ads and it's only one of the ways on How to Advertise as a Realtor. When it comes to connecting with people, Facebook ads can help you connect with the Facebook Ads for buyers. You will also learn how to target homeowners on Facebook so you can advertise your properties consistently. Facebook has all of the tools to help you promote yourself in a cost efficient way. Set yourself up on Facebook Ads Manager and start small by promoting a post to see how many comments you will get. Then when you get some engagement, make sure you create an appealing ad about your services and invest in your brand.
3. Create Appealing Listings
When you create your listings, ensure you put your website on them to find out more about you including your About Page. This way people can learn about you before they approach you. The about page of a website is the 2nd most popular page that people view after the Home Page so in order to earn trust with your clients, always promote who you are and how you will help them. With this, appealing ads are vital to showcase your brand so you will benefit from a photographer or purchasing a professional camera yourself. A few examples of great titles to post listings together are: "Homes for Sale in Mystic CT", "Homes for Sale in Oxford Mississippi" and so on.
4. Build your own Google Business Profile
One of the key benefits of having your business on Google is for when people search for a realtor in their area, your business will show. This is called local SEO. Creating a good impression while also having reviews will make you a trustworthy realtor in the eyes of your clients and they will be more likely to contact you. When people access your Google Business Profile, they can:
Call or book an appointment with their realtor
Explore and leave reviews to build your company's reputation
Read through, ask, and answer FAQs
View listings and prices
Get a feel for your brand and expertise
5. Host an Open House Event in your area
Having people to actually come and meet you will help you to build your brand and offering an open house event, you are both adding value and sharing your expertise by walking them through the property and talking about the area. It's a great way to get noticed and build long-lasting relationships with homebuyers and a great way to learn how to advertise as a realtor.
Read more about marketing and business growth here.
? ? Want to improve yourself and your business?
Each week, I send out a newsletter with simple, practical tips for business and personal growth. Join here for free →